SCENTONIQ launches new exclusive and niche perfume brands in Malta
Scentoniq extended an exclusive invitation for their Maltese members to come together on the 3rd of February 2023 and revel in a night of niche and luxury fragrances.
Scentoniq cordially invited all their Malta members to share in a celebration of niche and luxury fragrance brands at their outlet in Sliema. Guests were treated to an open bar featuring delectable cocktails expertly paired with exquisite perfumes – along with delightful hors d'oeuvres and live music that completed this incredible evening event!
The journey of discovery begins. Discover your scent…
In the Mediterranean archipelago of Malta, the Scentoniq retail and concept store has been delighting customers for just under one year. Since its inception in this vibrant nation, the Scentoniq brand has quickly become a popular choice among shoppers looking to add something unique and special to their boudoir.
With over 20 niche fragrance brands from across the globe. Scentoniq boasts the 2023 selection, including renowned names such as Etat Libre d'Orange, Xerjoff, Casamorati, Nishane, The Spirit of Dubai, Fragrance Du Bois and Atelier Des Ors, to name a few, providing the best brand experience to the people of Malta. The specially selected items in-store combine elegance and contemporary, emerging brands, alongside labels that have been with the company for many years.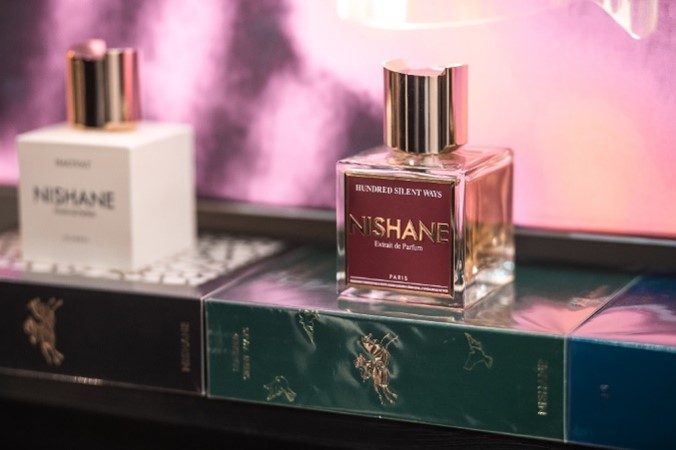 A visit to the Concept Perfumery Store in Sliema. Elegance, beauty, luxury…
The retail and concept store is a new shopping experience, merging lifestyle, art, design, perfumes, and cosmetics all under one roof. The space is multi-functional, combining – featured art walls, high-end displays of the finest perfumes and cosmetics on the market, as well as a space to sit and enjoy the various scents in front of a library of fragrances. Scentoniq is situated in the busy shopping town of Sliema, and spans over an open-plan floor with Malta's spectacular capital city, Valletta just across the bay.

Vast marble flooring, ultramodern fixtures and bright natural light pouring in from the sizeable apertures play impeccable framework for the carefully curated pieces within. The interior decor is bold black and whites, with elegant golden accents to reflect luxuriousness.

A visit to the Scentoniq concept store is as much about enjoying the space as to view the products within. It was important for Scentoniq to focus on the customer experience when it came to design this retail space. The essence of the retail concept store fuses contemporary design with timeless elegance, a playground for those who seek out impeccable taste and style. Focusing on each customer's personalised in-store experience with the aid of beauty advisors and qualified staff.

Get your hands on some truly exclusive and distinctive scents from our niche perfume range.
Don't miss out on the fantastic opportunity to take home a luxury one-of-a kind fragrance! Keep an eye open for more information across our various social media platforms – you wouldn't want to let this amazing prize slip away.